LYSA Adult is offering a small-sided season this fall!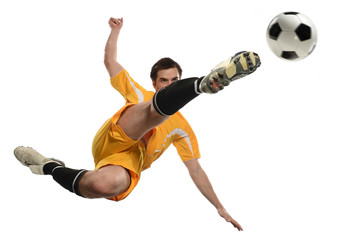 Registration will open

July 1st

and end

July 31st

.
The cost per player is $65. All players must be linked to an existing team, we will not be able to accommodate individual players wanting to be assigned

. (If you are interested in playing in the 6v6 league and do not have a team, you can still contact Allen at This e-mail address is being protected from spambots. You need JavaScript enabled to view it to see if any teams are looking for players. If enough individual players are interested, a new team or teams could potentially be created.)
All games are played 6v6 with no coed requirement. All games will be played at Masterson Station Park on U12 fields at 5:15pm on Saturdays and Sundays. The season will run from

September 12th through November 1st. There will be two divisions (A and B) based on skill level and number of teams.
Summer 2015 Season Updates -- Please Read
The Summer 2015 season is here!
The schedule has been posted 
HERE
.
Please note that the Spring 2015 schedule is still posted for another couple of days. The team names that have colors listed next to them are for the Summer season. The team colors are listed to help avoid any color conflicts prior to the game. The HOME team (listed first) is required to change to an alternate color in the event of a conflict.
Due to the increase in the number of teams registered this season, we have broken the 
Monday and 

Tuesday Recreational divisions into subdivisions. The winning team of each division/subdivision will receive a 50% discount for individual registration for the Spring 2016 season. This discount follows the individual player, not the team, and can only be used for the Spring 2016 season.
A couple of things to remember:
 - Photo IDs and rosters are required for every game. No roster or ID, no play.
 - Any abuse of officials or players will
not
be tolerated, and will be dealt with strongly. 
This includes foul language

.
 - We want everyone to have a fun and safe season!
 - Alcohol is not permitted in the public park. This includes the LYSA fields.
 - Remember to have everyone sign up for text or email notifications of weather cancellations via 
rainedout.com
. (
Text LYSAINFO to 

84483

 to receive text alerts from 

LYSAKY

)
A map of the LYSA fields can be found 
HERE.
The LYSA Adult League rules can be found 
HERE.
Summer 2015 Registration is Open!
- Registration for Summer League is open!
- Registration is $110. Early Bird discount registration of $100 until 
May 31st.
- Team registration ends 
May 31st. Player registration ends 

June 30th.
- All teams are Coed. Each team must have two (2) females on the field at all times.
- Coed Recreational division will play on Mondays and Tuesdays.
- Over 40 division will play on Wednesdays.
- All games are played at Masterson Station Park.
Final Spring Standings are posted.
See tab at left for final spring standings!
Rained Out Notices
Rain out notices -- get text messages about game changes like rainouts!
To opt-in:
Text LYSAINFO to 84483 to receive text alerts from LYSAKY.
You can also choose to receive an email alert:
Log on to rainedout.com, enter LYSAky in the search box, and click on LYSAKY.
Follow the directions in the blue "Sign Up!" box. LYSAinfo (caps needed) is the validation code you will need.
That is all there is to it.